US Soccer Birth Year Changes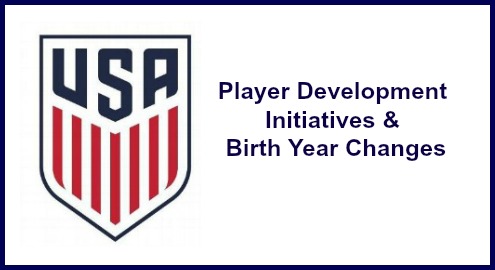 US Soccer have made a significant change to how it forms teams to unify all states and all clubs into one, consistent system. The changes must come into effect for January 1, 2017.
Each state organization, in our case MYSA, provided its town leagues with the opportunity to change how it currently configures teams or not.
BAYS have decided to change its configuration to play by birth year AND grade. This means, rather than allowing only players born on or after August 1 to make a particular team without restriction, it now allows players born on or after January 1 to play on the team providing they are in the given grade.
The reality is that 99% of the program will see no material change in the configuration of teams. The single biggest change is for a player born prior to August 1 but in the given grade was previously restricted to play no higher than D3 and must have a waiver. Now that same player will no longer need a waiver and can play in any division.
Printer-friendly version